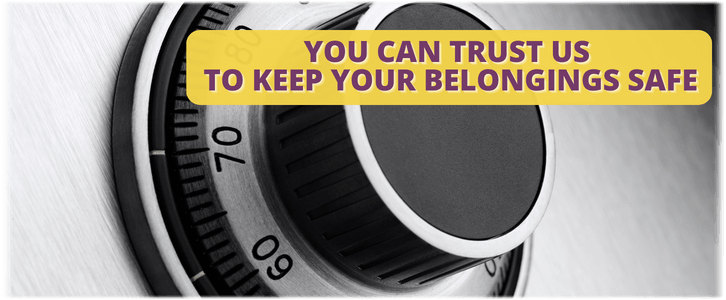 Are you looking for the best and most reliable safe cracking service in Jupiter, FL? Lucky for you! You are in the right place. Our experts in Jupiter, FL, provide a wide range of safe unlocking and repair services. Thanks to the latest technology, we can unlock safe and high-security locking systems in the shortest time possible. You can be at ease even when locked out because we are here for you. Our crew will respond in less than 20-minutes after you make the request. In addition, our team provides fast and affordable safe cracking services to residential and commercial clients 24 hours a day, seven days a week. Therefore, there is no waiting and worrying because we are always active. So when you need an expert to unlock your safe, give us a call and dial (561) 571 8282 now.
Reliable Safe Cracking Solutions
Cracking a safe without damage requires a highly skilled technician with experience in safes. Rest assured, your safe and vault are in good hands. We have the best technicians in Jupiter, FL, and the right tools on hand to open your safe. We can unlock your safe, whether a human or a safe error, using non-intrusive measures. Whenever you have a safe or vault problem, you can contact our team in Jupiter, FL, and we'll dispatch our staff quickly to your location to provide you with a safe-cracking service and retrieve your safe. The tools that we use aid us in doing a perfect safe lockout process. Call us today!
Affordable 24-Hour Unlocking Safe in Jupiter, FL
Do you have a problem with your safe lock? We'll open your safe quickly, early in the morning or late at night because lockouts are unpredictable. We provide timely all-day safe lockout solutions in Jupiter, FL, and surrounding areas, including public holidays. Our goal is to gain your trust by providing exceptional safe cracking services to residential and commercial customers while staying within your budget. In addition, we've also worked with mall retailers, restaurants, and other businesses that are open 24 hours a day, seven days a week. Furthermore, we fully understand your need as a customer to receive assistance at any time of day or night. So for the best safe cracking service in Jupiter, FL, call us right away!
Fully Mobile to Assist Jupiter, FL Community, and the Nearby Areas!
We acquired working vans because we want to be there right away. As a result, we can withstand all trouble that might come in Jupiter, FL. In addition, we bring all the needed stuff for safe lockout requests. Also, as long as you are within a 25-mile distance of the central office, we can reach you. There is no place we can get to when it comes o unlocking safes. Locksmith Jupiter FL, does the job well. We are glad to help you when you suddenly forget your safe combo. Do not panic because we are at your back supporting you. Therefore, choose us when you need the most trustworthy safe cracking in Jupiter, FL.