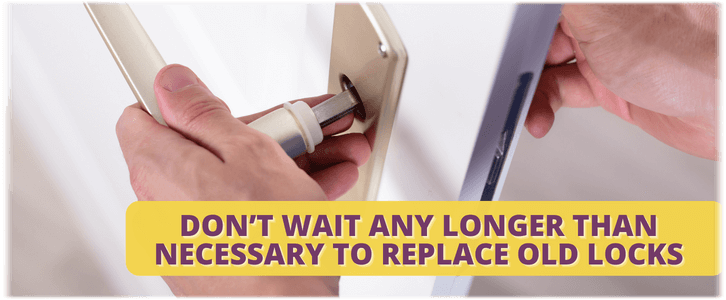 Are you looking for a lock change service in Jupiter, FL? If you need to upgrade your locks, we can assist you. Our team specializes in changing locks and lowering the risk of burglary. Our lock change services include replacing master lock keys and all other residential and commercial locks. In addition, our technicians are well-known for their expertise and availability regarding your lock issues.
Furthermore, our staff in Jupiter, FL, provides service for a wide range of lock brands and models to meet your personalized and specific needs. As a result, you will never regret hiring us because we are the excellent people for the job. So please give us a call at any time of day or night, and we will gladly assist you. You will experience one amazing replacement of your locks. 
Lock Change Experts in Jupiter, FL
Our top priority is to provide you and your home with the security you need. We help secure your entrance and exit way and provide solutions to your lock problems. Our staff is constantly licensed, bonded, and insured in Jupiter, FL. We have years of industry experience and continue to broaden our knowledge by attending new training courses and workshops. Our Palm Beach Locksmith technicians are equipped to handle your lock change and have the necessary tools and supplies on hand. We can assist you and dispatch our experts to your locations 24 hours a day, seven days a week. So, call us now and see how we handle your lock change services for your security needs. We are the most recommended service provider in the Jupiter, FL region. Please do not hesitate to call us at (561) 571-8282.
The Best Lock Replacement Service in Jupiter, FL
We are committed to being available to Jupiter, FL, residents at all times. You can rely on our team to provide dependable, professional, and on-time service. We can provide timely service for your needs at the prices you can afford, even in emergencies. No one would like haphazard assistance. That is why we make sure to give you the most excellent changing of your locks.
Moreover, our goal is to secure and limit access of unauthorized persons to your home, business, and documents. Furthermore, we are the best lock change service in the area, whether you need a simple residential or a commercial lock replacement. So, if you need a lock change service in Jupiter, FL, call us today.
We Change Your Locks Excellently, Quickly, and Affordably!
Our pool of experts will never leave you out for a long time. We will replace your locks to the best of our ability. So, you will not be sad. Also, we work fast, minimizing your waiting and boring hours. Time is important, so we want to save some for you. You are a step close to experiencing the supreme lock replacement. Our mobile crew helps us in aiding you as fast as possible. Being mobile has given us many opportunities to serve everyone in Jupiter, FL, with a reasonable lock change fee.