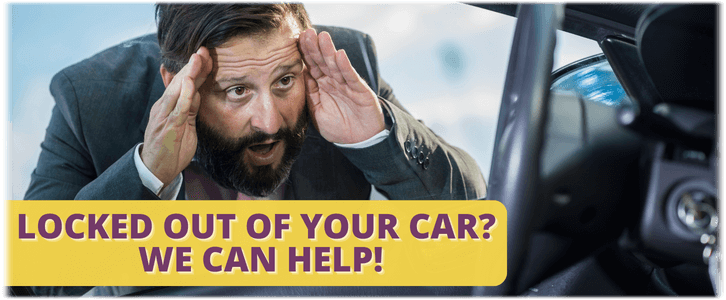 Few things are more annoying and frustrating than being in a car lockout situation in Jupiter, FL. However, our team guarantees you will not be locked for too long. We will dispatch our best technicians to your location right away. Our technicians in Jupiter, FL, are experts in car lockout services. In addition, our dependable and experienced roadside assistance team is available 24 hours a day, seven days a week, to assist you in getting back into your vehicle and back on the road.
Furthermore, our technicians are familiar with foreign and domestic vehicles and all makes and models and turn your frustrations into a sense of relief. So, don't let a car lockout ruin your day the next time it happens. Instead, call us immediately, and we will assist you in unlocking your car.
Extensive Car Door Opening Assistance!
Our technicians are ordinary people who got extraordinary skills to open all kinds of car doors in Jupiter, FL. It can be simple or complex, and we can do it all. We make sure that you are never dismayed when you choose to engage with us. As a result, our men keep learning new strategies to aid you. Plus, we come anywhere you are. Towing is a hassle, so we do not do that. You can rely on us 100% because we want to serve you our utmost. However, there will be no delays and no damages. Our decade's worth of experience led us to be where we are now regarding a car lockout in Jupiter, FL. 
Fast, Reliable, and Affordable Car Unlock Emergency Near You!
We have been unlocking cars in Jupiter, FL, for years without causing damage and giving you peace of mind. Our team can assist you in a car lockout situation at any time and anywhere in Jupiter, FL. Call us 24 hours a day, any day of the week, and we will be there to provide the car unlocking and car key cutting service that you need. We offer the best car lockout service in the shortest time and at the lowest possible cost. We never overcharge our clients, no matter how difficult the task. Our prices are reasonable and affordable to people of all income levels. So, give us a call right now to discuss your options and find the best solution for you. Give us a ring at (561) 571-8282. 
Why Should You Hire Our Jupiter, FL Car Lockout Service?
Our team is well-known for our long history of providing honest car lockout services and satisfying customers. Our experts provide cutting-edge car unlocking technology and will open your car safely without causing any damage to it. In addition, our technicians receive new training every year to stay current on the newest, safest techniques for providing the best customer service, including regaining access to their locked cars most quickly and safely possible. Furthermore, no other car lockout service in Jupiter, FL, can compete with our technicians' level of service. So, whenever you need us, give us a call, and we'll be glad to assist you.